Software Development
for Startups
Specializing in Software Development as a Service (SDaaS), Software Engineering, Fractional CTO Services, Fractional Product Managers, Web and Mobile Development.
Custom Software Development
Houston, Texas based general software, cloud web app, and mobile app development. We turn your back of the napkin idea into a fully developed custom software solution. We offer a variety of custom software development services to help scaling startups and fast growing companies.

Integrate any software with other software, such as Quickbooks, Salesforce, Hubspot, and more

Cloud Architecture
Amazon Web Services (AWS) or Azure cloud software architecture design and development
Cloud Web App Development
Web app development on AWS using Typescript or other development languages
MVP Development
Have an idea? We'll help you go from an idea on the back of a napkin to MVP (Minimum Viable Product)!

Mobile App Development
Mobile app development for iPhone, Android, and more. Applications as HTML5, Native, or Hybrid
First Rate Service
First rate service and responsive team. I would highly recommend Octaria to anyone looking for software development service.
Allen Mazerolle
Top Notch Development Team
Top-notch development team that delivers on time and on budget. We think of Octaria as our long-term software development partner and couldn't be happier with the partnership!
John McDonald
Very Organized and Professional
The Octaria team provided us a tailored solution to take our early stage software to a market-ready product. Very organized, professional, and fit right into our existing goals. The team is highly technical with a business-forward mindset. Highly recommend!
Russell McGowan
4 Reasons to Choose Octaria
We are an US led global software company, enhanced by talented employees.

Led by seasoned software development pros, our team delivers innovative solutions.

You give us a budget, we work within it. We understand what it takes to run a company and how to be lean – we're here to support you through it!

We're incredibly easy to work with and happy to answer any questions. We explain why we make decisions and get your input along the way.
Different Solutions for Different Industries
We provide custom software solutions to all different kinds of industries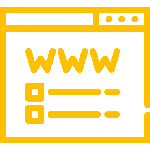 SaaS Solutions
Our SaaS solutions will change the way you do business. Software as a service has never been easier.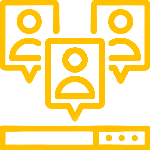 Sales Solutions
Manage your CRM and bookkeeping software all from one place. Our custom software development will save you time and money.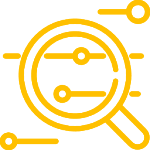 Legal Solutions
Learn how we can make tedious processes in your law firm easier than you could imagine. Our custom law firm software solutions make running your law firm a breeze!
What is custom software development?
Custom software development is the design, development, and deployment of a custom application created to make your business processes easier.
Who can benefit from custom software development?
Any type of business that deals with data or information can benefit from custom software development. Custom software development helps you manage your business all in one place!
How can custom software save me time?
Our solutions are created to make your business run more efficiently. We do this by having your employees, data, and business in mind when we are tailoring your custom software solution.
How can custom software save me money?
Custom software allows for much of your business processes to be automated. Business process automation saves you money by allowing software to do tasks that would normally have to be done by a paid employee.
What Technologies Does Octaria Use?
We create custom software using the latest tools and technologies. We utilize technologies such as TypeScript, NextJS, NodeJS, AWS, and more depending on the needs of our clients.
Can Octaria integrate with existing software?
Yes! At Octaria, we specialize in software integrations. We have experience integrating software with some of the most popular applications including HubSpot and Quickbooks.
If you are unsure about whether you should outsource software software development or hire in house, this article has all…